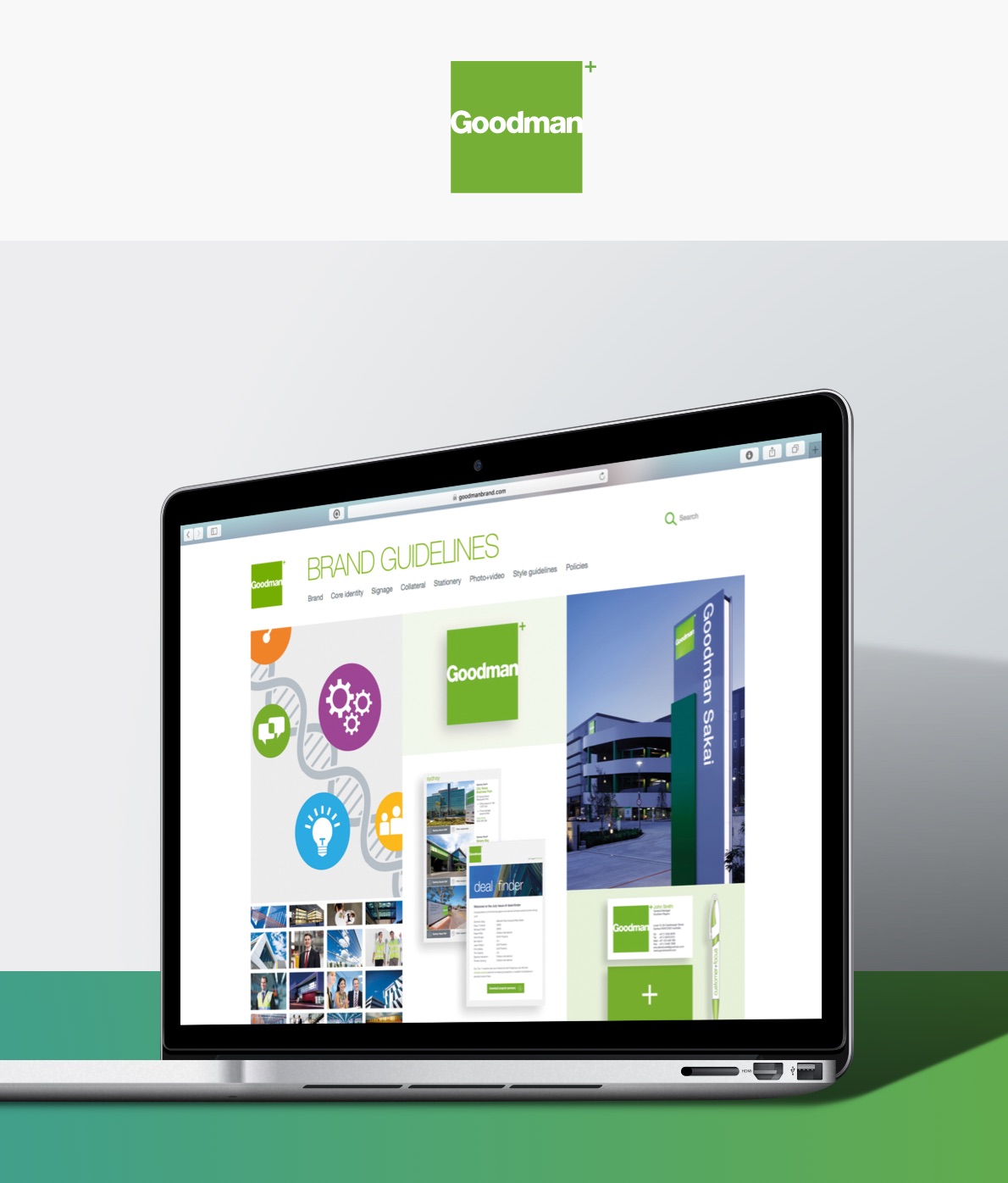 Objectives
To refresh Goodman's brand site with a modern UI and clear navigation. Also, to allow easy future brand asset management for Goodman staff.
My Role
My role within the team at Futureantics involved IA, wireframing, asset co-ordinating with Goodman, design of the UI, close colaboration with developers during the build/customisation and setup of the Content Management System (CMS) Wordpress.

Ensuring the site felt modern, landing pages were designed with large tiled graphics dominating the interface. Quick navigation being essential for the user base, a standard dropdown menu and search bar are always accessable from the header.
Results & Learnings
The site is functioning well and providing those requiring brand assets and instruction easy acess. The modern upgrade aligns the site more closely with the brand guidelines - an important acheivment.
Client communication and asset handling had moments of lapse, causing some miscommunication and deadlines not being met. Had there been project management involved this may have been avoided or at least mitigated. Overall the client was happy and they are now able to self manage their brand site as it evolves.